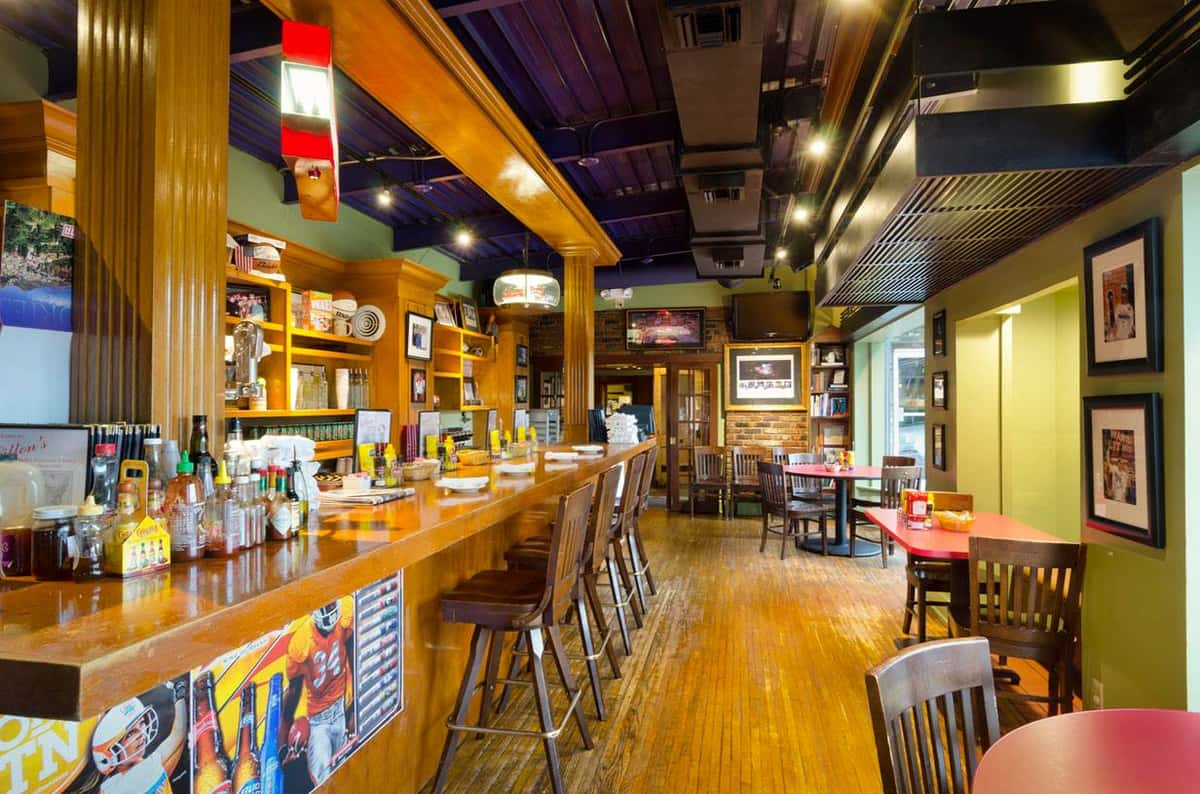 About Us
Lynda Jones joined the Litton's family in 1982. Upon Barry's request for her to learn the art of baking, Lynda arrived at the restaurant armed with a mixing bowl, spoon, and cookbook. Beginning with decadent cakes, Lynda expanded her fresh baked goods to include a variety of homemade crust-less cheesecakes, pies and cookies averaging 5" in size. Litton's Red Velvet Cake is famous throughout the Southeast as well as many of Lynda's other award winning desserts.
Lynda now manages Litton's full range bakery. Under her direction, bakers and ovens begin creating bright and early in the morning 6 days a week. Litton's bakery prepares a weekly average of 6,000 fresh baked hamburger buns, 85-100 cakes and the many other favorite desserts that East Tennesseans have grown to love.
Lynda claims there are no secret recipes. Through the years she attended a few cooking classes including a course at the Greenbrier Cooking School and a one week course with a Master Pastry Chef at Johnson & Wales.
Most of her recipes are the fruits of hours of study and exploration through the cookbook collection at the local Fountain City Library. This self-taught Master Baker perfected her culinary art of exquisite baked goods and desserts by using only the highest quality ingredients and hours of dedication. The fresh homemade goodness Lynda provides with tender loving care brings diners back to Litton's time and time again.
Lynda Jones graced the pages of Southern Living.